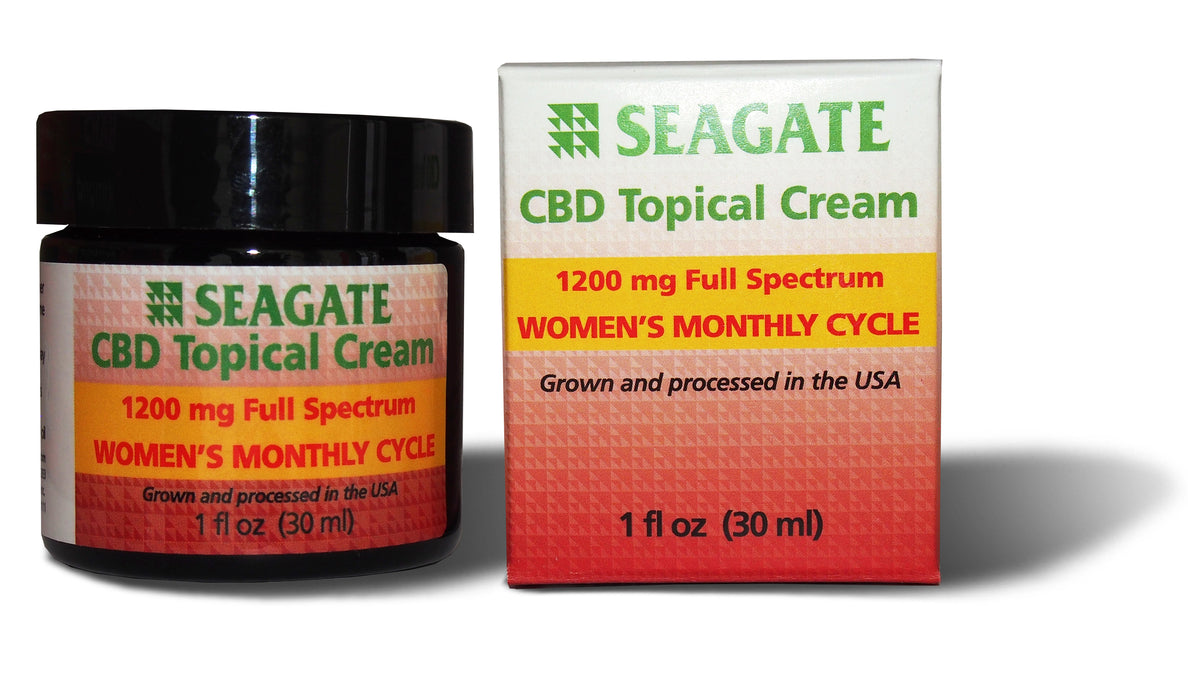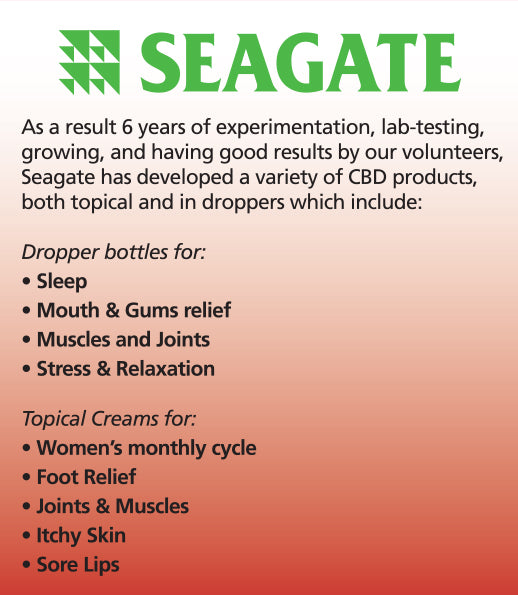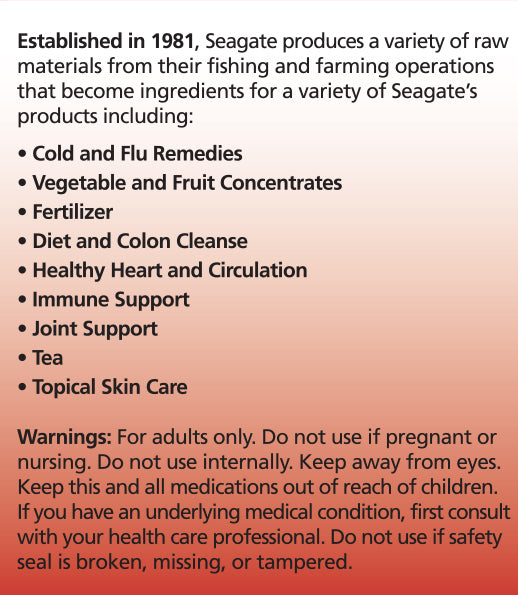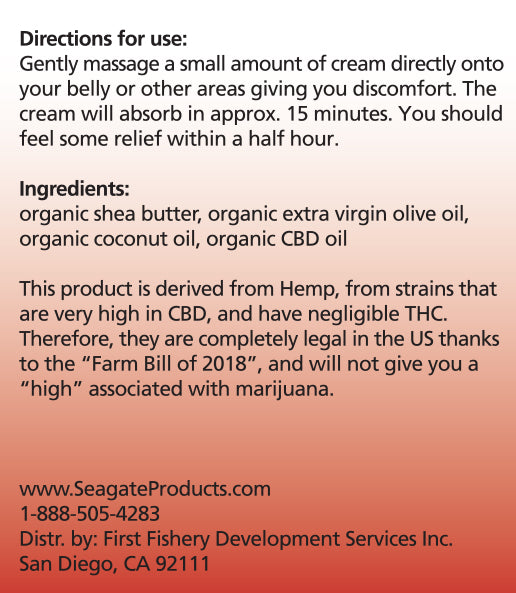 CBD Women's Monthly Cycle 1 oz cream
** Please note that to purchase our CBD products, you must be of legal age in your jurisdiction, as we strictly adhere to all applicable laws and regulations.
Seagate CBD products are derived from Hemp cannabinoid species that have high CBD levels and negligible or non-existent THC, eliminating the psychoactive effect commonly experienced from pot plants. The coconut oil and the olive oil contained in this product are used as carrier oils to deliver the CBD and the other full-spectrum components of the cannabinoid oil. The coconut oil and shea butter help to form the product into a smooth cream.
Suggested use: Adults dip your finger into the cream and lightly apply a small amount over the areas that are sore and irritated. Usually, this may be the belly area; sometimes the irritations can extend around to your back. You do not need to apply very much cream, just enough to lightly cover the irritations. Usually, you will notice its effect within 30 minutes.
A 1 oz jar will last a long time as long as you apply the cream sparingly.
Customers please note: The 5 CBD topical cream products – Itching Skin; Sore Lips; Foot Relief; Women's Monthly Cycle; and Joints & Muscles – are made from one identical formulation.   After surveying some of our stores and individual customers, it was decided that naming each Cream jar for its specific use would result in the focus being on their application.    The alternative of making a list of the uses on a small panel on one single label, would not have been easily noticed.  This is done for marketing purposes. Therefore, if you were to purchase a jar of CBD Cream for Women's Monthly Cycle, that same bottle would also work equally well for Itching Skin or Foot Relief or Joints & Muscles or Sore Lips.
Lab testing – Each 1 oz bottle contains the equivalent of 1200 mg of CBD, the level that we have found to be most effective. Each batch has been lab-tested by an independent lab prior to mixing and after completing the production of each batch.

Lab Report